Design makes up the world around us, but when it's working, we don't usually notice. That is the power of good design. We reap the benefits of good design every day, but it's important to acknowledge that, like anything else, it comes with a cost.
Most of us believe in free will — the idea that we are in control of our own actions and behaviors. I too want to subscribe to this school of thought, but I also know it's not entirely true. That's because the carefully designed world that we interact with every day is influencing our own choices more than we often acknowledge. Simply put, good design is costing you.
Good apps can make your decisions easier
Take Target, for example. The retail giant's reputation alone generates money for them. You know what I'm talking about. Target is the place where you go for one thing and find a plethora of other items that turn into impulse buys. It's genius. Their shoppers give them free advertisement in the form of memes and creative tweets.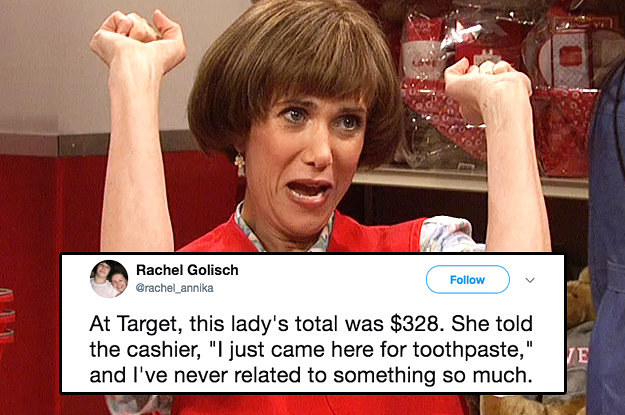 But the one factor that consistently brings me into Target: the app. Full disclaimer: I have been a loyal Target shopper most of my life. So to an extent, you have to account for some brand loyalty and customer satisfaction. That being said, after further analysis of the Target app, I would like to argue the exceptional user experience design is enough to influence customers to choose Target over the competition.
Make your list and check it off without third-party apps
You don't even have to leave the app to find your list. Forget scribbling on Post-Its or closing your Target app to open up a different list application. You can make your list, figure out if each item is available in the store, and you can even track where in the store each item is. Plus, if you use the Cartwheel feature or have a REDcard, you are now part of Target's Circle program. This can be especially helpful to find which brands are on sale. Just click the plus next to the item to add to your Circle offers and all discounts will be applied at checkout.
They will do the shopping for you
Target also offers to gather all of your items for you, so you don't even have to worry about wandering through the aisles aimlessly and potentially picking up more items you may find along the way. The one pitfall of this is that it isn't available for perishable grocery items, so it might not eliminate your need for a traditional shopping experiences. Still, it offers convenience — at no extra cost — on those days when you're really in a time crunch.
You don't even have to take out your card
The app's wallet allows you to use both Circle offers and your REDcard with one scan. You'll get your discounts, along with the 5% you're saving with your REDcard. It doesn't sound like a lot, but when you're already shopping there for any of the aforementioned reasons, it can really make a difference. Now, with Target's Circle, you can earn 1% on every trip to redeem at Target later. Learn more about the program here.
Easy to navigate
The homepage is easy to navigate, which is especially important when you're in a chaotic storm of other shoppers who just want to get home after a long day. The two things you need the most when you're making your way through the store are at the top: the search feature and the barcode scanner. Unsure how much an item is? Or wondering if there is a Target Circle deal available? Use the barcode scanner on the item you just pulled from the shelf. The weekly sales are also an important feature of the front page if you're flexible on what you're purchasing or if you've been waiting for a certain item to go on sale.
Finally, the menu at the bottom houses everything you need to make your shopping experience seamless.
The app reinforces existing behaviors and beliefs
There are several important factors influencing shoppers behaviors. People often choose where they are going to shop based on proximity, timely sales and promotions, and convenience. Familiarity can also play a role. Especially if you are in a hurry or don't like spending long in a store, you're likely to go somewhere you know. When you visit a store regularly, you know what to expect. This can play a large role in influencing where you spend your money.
It's also dependent on your priorities. Let's say you're deciding between grocery stores. Maybe you're planning breakfast, and you really want Trader Joe's Everything But the Bagel seasoning. But you know you squeezed the very last bit out of the shampoo bottle this morning. In this case, you're probably going to favor your hygiene over cravings, so you're probably headed to Target. Plus, if you check your Target app and your shampoo happens to be on sale for a limited time, you're even more likely to go to Target. So, while the app isn't the sole motivator to get you to the store, it's reinforcing the idea you have that Target could be the better option.
Everything comes with a price tag
A retailer's ability to influence where you spend your money is paramount in an age where shoppers have a seemingly endless list of places vying for their money. Every little thing they can do to get you to shop with them counts. Next time before you whip out your wallet (or in many cases now, the wallet on your phone), think about what you led you here. Whether or not you are conscious of it, convenience is coming with a price.